Monthly Website Analytics Overview Report
What is the Monthly Website Analytics Report About?
This is like a treasure map, showing how people have been exploring your website in the past 30 days. Don't worry if you're not a tech wizard, we are  here to explain everything in a way that's super easy to understand.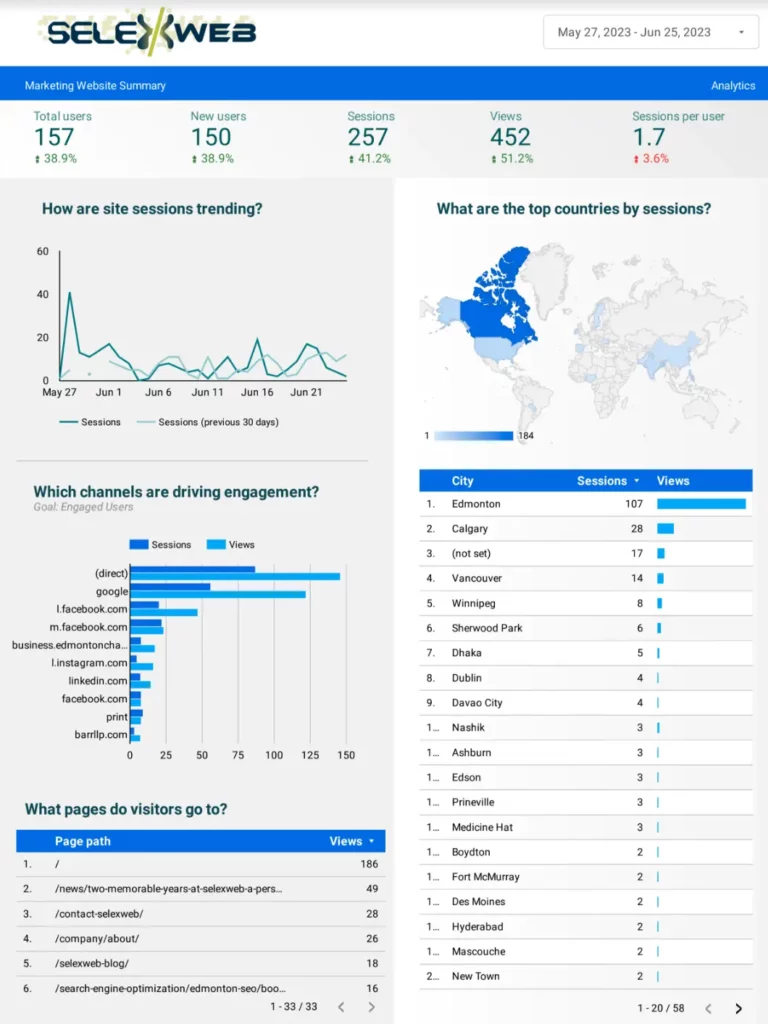 Top of the Report - Core Metrics
Total Users: This is the sum of individuals who visited your website. Consider it as a headcount of the attendees at an event.

New Users: These are the guests who visited your website for the first time within the last 30 days. Always great to see new faces!

Sessions: A session is a group of interactions that take place on your website within a given time frame. Think of it as one person's journey from entering to leaving your website.

Views: This represents the total number of pages that have been viewed. It's like keeping track of how many times your content was laid eyes on.

Sessions Per User: This is the average number of sessions per user. It gives an idea of how often individuals are coming back to browse through your site.
Site Sessions Trend Graph
Here you will see a line graph displaying the number of sessions daily for the past 30 days. It's like a heartbeat monitor for your website's activity. Plus, you can compare it with the previous month to check if you're getting busier or having a quieter period.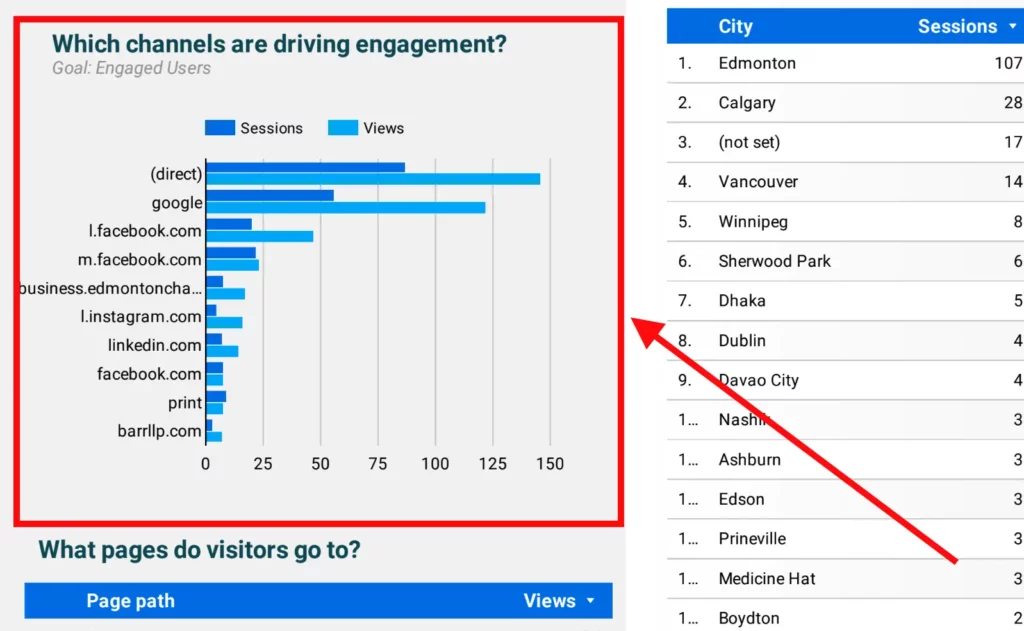 This chart tells you how people discovered your website. Whether they typed in your web address directly, found you through a search engine, or clicked on a link somewhere else. Next to each source, you'll see the number of sessions and views generated from each. It's akin to understanding which invitations brought more guests.
This table provides you with a list of specific pages on your website and how many times each was viewed. Think of it as seeing which topics or products are attracting the most attention.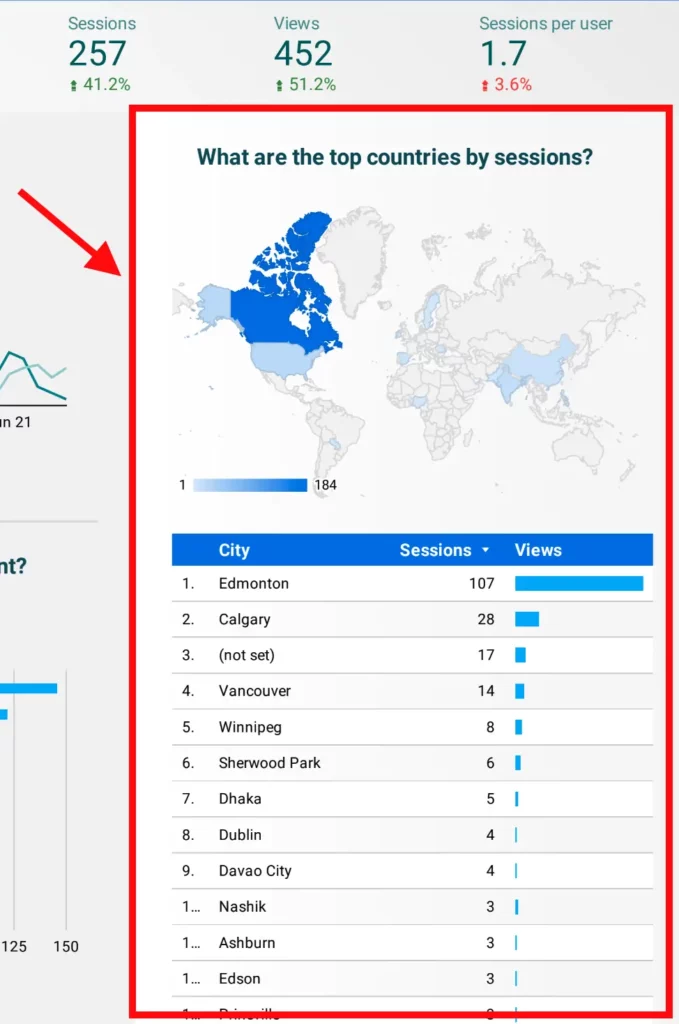 Cities with Sessions and Views Graph
This graph represents the geographical locations of your visitors by country, city and the associated number of sessions and views from each. It's a glimpse into where your audience is located geographically.
And there you have it! This report is designed to give you a concise and clear understanding of how your website is performing. If you have any questions or need further assistance, don't hesitate to reach out to us.
Frequent Website Analytics Questions