Hello, dear SelexWeb community,
As SelexWeb turns two, I find myself reflecting on the remarkable journey that brought us here. As the founder of SelexWeb, I am filled with immense pride and deep gratitude. We have experienced growth, formed invaluable partnerships, and committed ourselves tirelessly to refine our services. Today, as we celebrate our second anniversary, I want to express my heartfelt thanks to our clients and our community whose unwavering support and trust have made this journey possible.
BNI Community
I am truly humbled to announce that SelexWeb has joined Business Networking International (BNI). As part of this esteemed network of professionals, we have found a platform that echoes our belief in nurturing business growth through solid relationships and a supportive environment. This membership opens up a world of insights and perspectives from industry professionals worldwide, all of which will serve to make our services even better for you.
Edmonton Chamber of Commerce Community
Our commitment to the local Edmonton business community has also seen us become a proud member of the Edmonton Chamber of Commerce. This affiliation reaffirms our dedication to the entrepreneurial spirit of our city, contributing positively to our local market, and fostering connections with fellow businesses.
BNI Elite President 2023 – 2024
In April 2023, I was honoured to step into the role of President for a local business networking group, BNI Elite. This vibrant collective comprises entrepreneurs from diverse industries and professions. Our weekly networking events draw an average of 50+ local business owners, fostering an environment of collaboration, mutual growth, and shared success. My term as President, which will run until March 2024, promises to be an exciting opportunity to strengthen the fabric of local business networking within our community.
Innovating Web Services in Edmonton
At SelexWeb, we continually strive to bring you the best. To ensure we meet your needs and exceed your expectations, we have evolved our approach to offer a comprehensive suite of web services. From top-tier Edmonton hosting to user-experience focused Edmonton website design and development, and not forgetting the critical role of Edmonton Search Engine Optimization (SEO), we are here to guarantee the best possible online presence for your business and your customers.
Big Thanks to Everyone!
As we celebrate this milestone, the relationships we have built with our dedicated clients are front and center. I extend my sincere thanks to each one of you for entrusting us with your web design and SEO needs. Your faith in our capabilities fuels our drive to deliver.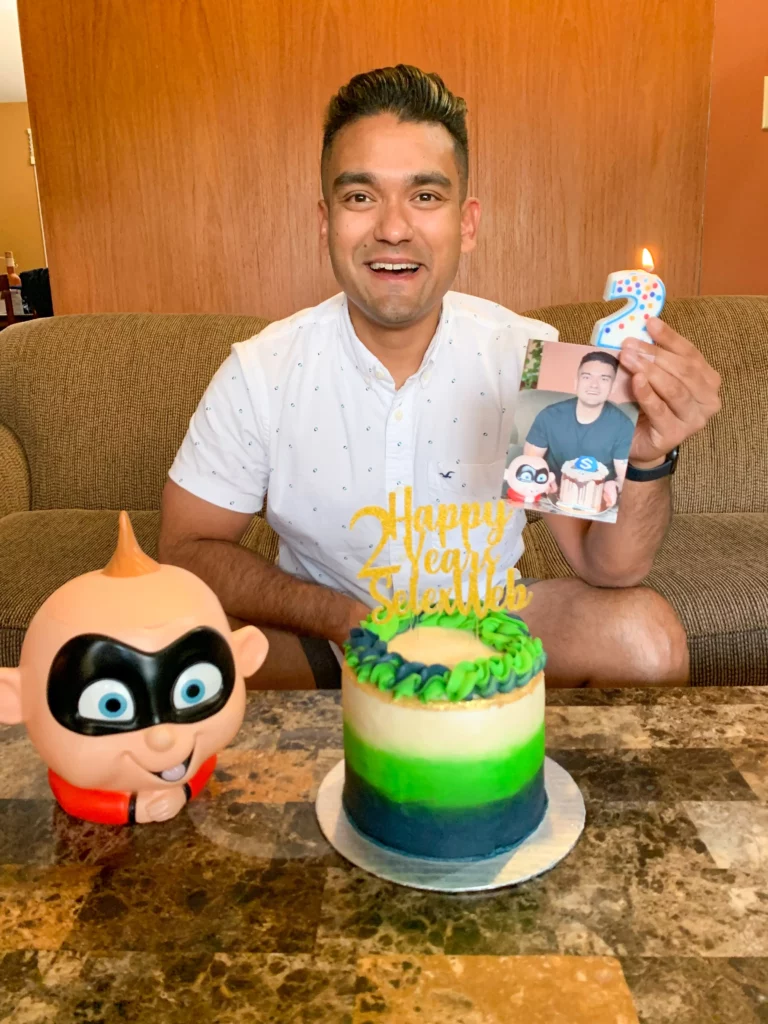 Reflecting on our journey, I am inspired by how far we've come and excited for the endless possibilities that lie ahead. As we embrace another year, our promise remains steadfast – to continue innovating, growing, and delivering the best possible services for you.
Thank you for being an integral part of our journey. Here's to building a better web presence, nurturing stronger partnerships, and scaling greater heights together.
With my deepest gratitude,
Sayem Shahid
Founder, SelexWeb